A Breast Lift or Mastopexy is a cosmetic surgery for a woman who feels that her breast position or shape is not in harmony with her body and desires her breasts to be restored to a more youthful appearance and position. A Breast lift can create or restore a better breast shape, while maintaining natural appearing and feeling breasts. For patients who are happy with the volume of their breasts, but not the shape or position, it can be an ideal choice. Mastopexy improves nipple position and breast shape shape, and corrects sagging (ptosis) or deflated breasts from aging, pregnancy, breastfeeding, or weight loss. It can also create a more harmonious relationship between the areola (pigmented area around the nipple) and the breast mound.
At our office in Boston Breast Lifts are one of the most commonly performed operations by Dr. Taylor and Dr. Sullivan, named among Boston's Best Plastic Surgeons by their peers in Boston Magazine and Castle Connolly. The Mastopexy (breast lift) can be performed in isolation or in conjunction with augmentation with fat or breast implants.
The incision and scar can be hidden around the nipple-areola complex or can extend down to or along the inframammary fold or crease under the breast. The scar length is usually proportionate to the degree of breast shape change, so longer scars often allow a more dramatic change in shape, if needed, and more limited scars are for a more limited lift. The scars lighten and mature over the course of the weeks to months following surgery, often leaving a thin and faint line.
Breast Lift vs. Breast Augmentation
While our Boston Breast Lift procedure is meant to reshape and add perkiness to the breasts, it does not add volume. Breast augmentation using implants or fat transfer can address small breasts and increase size, but a lift may also be required to position the breast mound proportionately. During breast augmentation, on average, patients usually go up about one-and-a-half cup sizes using silicone or saline implants. With fat transfer, small, unwanted fat deposits can be removed using liposuction and then injected into the breasts for an extremely natural finished look.
Breast lift and breast augmentation surgeries are similar and are both usually performed under general anesthesia. It is very common for these procedures to be combined since they are so complementary to each other, and only a single recovery period is needed.
WHAT ARE THE TYPES OF BREAST LIFT?
Periareolar or Circumareolar Breast Lift, also known as a "Donut" Mastopexy, places the most limited scar at the edge of the areola
Circumvertical Breast Lift, also known as a "Lollipop" Mastopexy, places the limited scar at the edge of the areola as well as a short vertical scar on the underside of the breast
Wise pattern Breast Lift, also known as "Anchor" or "inverted T" pattern Mastopexy, places the limited scar at the edge of the areola and the short vertical scar on the underside of the breast as well as a scar along the inframammary fold
Augmentation and Breast Lift, also known as Mastopexy Augmentation, can use any of the patterns of Breast Lift described above and through this approach a breast implant can be placed or a natural breast augmentation can be performed with fat transfer
WHAT IS BREAST PTOSIS?
Ptosis is a word doctors use to describe drooping. Breast ptosis can be classified or graded based on severity of drooping.
Grading or breast ptosis or drooping is important because it helps determine the type of breast lift that may provide the best results. Mild or Grade 1 ptosis may be best treated with either the periareolar or circumvertical breast lift or the circumvertical breast lift. Moderate or Grade 2 ptosis may be best treated with the circumvertical breast lift. Severe or Grade 3 ptosis may be best treated with the circumvertical breast lift or the Wise pattern breast lift.
Grade 1 breast ptosis - the nipple and areola have fallen to the level of the inframammary fold or crease
Grade 2 breast ptosis - the nipple and areola have fallen below the level of the inframammary fold or crease
Grade 3 breast ptosis - the nipple and areola have fallen below the level of the inframammary fold or crease and point down toward the ground
Am I a candidate for a Breast Lift?
Ideal candidates for this procedure will be in overall good health and also have sufficient skin elasticity to ensure the best results. In general, the best candidates for a breast lift are those who want to improve the position of sagging, drooping breasts, or are unhappy with their areolas due to either the position or size. Also, those who have lost a significant amount of weight or experienced extreme breast changes due to breastfeeding may find that a Breast Lift in Boston is a great option. Smoking is a contraindication to surgery.
Consultation and Preparation
During your preliminary mastopexy consultation, your surgeon will conduct an evaluation and examination to decide if you are an optimal candidate for this procedure. Since a breast lift is frequently combined with other breast surgeries, such as breast augmentation or breast reduction, your surgeon will also take into account any additional concerns you'd like to address. We will then create a personalized treatment plan for your review and consideration. Our goal is to educate and inform so you feel like you're making the best choice for not only your aesthetic needs, but your overall well-being. If surgery is scheduled, we will also provide you with a dedicated pre-op visit where all essential prep information, including any medication changes will be reviewed.
PROCEDURE FOR BREAST LIFT
Breast lifts are an outpatient operation performed under sedation or general anesthetic. There are many types or techniques for breast lift.
Many patients will have the best and most dramatic change with an "Anchor" or "inverted-T" scars, with correction of significant sagging and skin tightening. During the procedure, breast tissue is typically preserved and excess skin is removed from the lower breast and around the areola to help create a rounded, lifted, and better contour.
The areola are usually reduced in size and moved up while maintaining connection to the breast tissue beneath. It is often beneficial to use liposuction to contour excess fat deposits in the armpit area. Long-acting local anesthetic is instilled for post-operative comfort, and the incisions are closed with dissolving sutures. We rarely use drains.
Dr. Taylor and Dr. Sullivan often work together as a team to perform breast lifts. The operation takes approximately two hours. Women are placed in a soft surgical bra, recover quickly from the procedure, and return home on the same day with limited discomfort.
With a Breast Lift Boston patients can expect some of these benefits:
Less skin-on-skin contact under the breast
More youthful breast position and shape
Improvement in breast and areolar harmony
Better fit in clothing and bras
Corrects breast sagging
Flattened breasts become rounded
Restores position of nipple and areola
Breasts can also be increased in size with an adjuvant fat transfer or implant
WHAT IS THE RECOVERY WITH BREAST LIFT?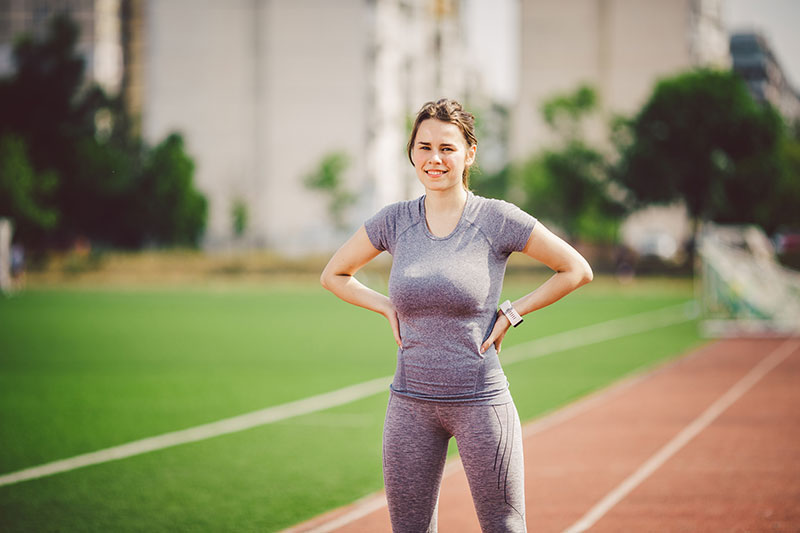 Dr. Taylor and Dr. Sullivan care about your recovery and want to ensure you have a gentle and easy recovery. They will talk to you about when you can expect to return to work and exercise depending on the specifics of what you do. On average, our Boston Breast Lift patients have minimal disruption in normal daily activities, take three to five days off from work, and take two weeks off from exercise.
You may shower the day of or the day after surgery. You can expect some tightness in your breasts and soreness for a few days. We often infuse the tissues with a long-acting numbing medicine and pain medication will be prescribed for your comfort. Most patients require only Tylenol and Ibuprofen postoperatively. We will provide a soft supportive bra, which can help reduce swelling and ease pressure.
Why Taylor & Sullivan?
Harvard-trained and board-certified physicians Dr. Helena Taylor, MD, PhD, FACS, and Dr. Stephen Sullivan, MD, MPH, FACS, are Boston Top Doctors with a passion for excellence. Leading a team of qualified professionals, Dr. Taylor and Dr. Sullivan aim to provide exceptional patient care and outstanding aesthetic results for their Breast Lift patients. We believe that extensive education and skill must go hand in hand with compassionate and customized care for each and every patient.
Schedule Your Boston, MA, Breast Lift Consultation at Taylor & Sullivan Boston Aesthetic & Reconstructive Surgery Today
There are many paths to transformation, and every patient has unique needs and preferences. We can help determine which direction is ideal. To learn more about breast lift surgery and to decide if it's right for you, call us at 617.492.0620 or schedule a consultation online!
Frequently Asked Questions
Is there a scar with breast lift?
With this kind of surgery, we are always trading a better shape for a scar. The degree of change of shape, and how much skin we need to tighten, will dictate the scar length and position. The incision and scar can be hidden around the nipple-areola complex or can extend down to or along the inframammary fold or crease under the breast. The scars lighten and mature over the course of the weeks to months following surgery, often leaving a thin and faint line. The benefits with improvement in breast size, shape and position are usually worth the trade for the scar on the lower portion of the breast.
Although "periareolar" approaches may have a shorter scar, they may be less ideal in terms of what then can deliver in terms of breast appearance and shape when compared to the circumvertical or Wise pattern mastopexy techniques. Our goal is always to use the most limited approach to get the best result from your Breast Lift Boston plastic surgeons Dr. Taylor and Dr. Sullivan will spend time with you to carefully select a surgical approach that will achieve this.
Can breasts be lifted and augmented in size?
Yes, breast fullness can be increased with simultaneous breast augmentation at the time of breast lift. Dr. Taylor and Dr. Sullivan commonly perform simultaneous natural breast augmentation with fat grafting or fat transfer or breast augmentation with implant.
For a smaller breast enlargement or augmentation, fat can be gently removed with liposuction from another area of the body where it is unwanted and moved to the breasts at the time of Breast Lift. The volume of fat grafting may be approximately 75 to 150 cc. Common areas to remove fat for transfer include the abdomen, love handles, and medial thighs. For a larger breast augmentation, breast implants can also be used for a simultaneous breast lift and breast augmentation.
Will nipple sensation change after breast lift?
Most patients do not experience significant changes in nipple sensation, but some women may experience increased or decreased nipple sensation following breast reduction. Sensations like numbness, shooting, pain, and burning are common during the healing process, may last several weeks, and gradually disappear. Some patients initially have nipples which are hypersensitive to touch or temperature. If the nipples are sensitive, it is best to desensitize them with gentle touch. If the nipples have less sensation, be patient as it may recover or improve with time.
What are the risks associated with a Breast Lift?
With a skilled and certified surgeon, a breast lift is a safe and routine procedure. With that in mind, every surgery does carry some risks, which can include bleeding, infection, problems with healing, or anesthesia issues. We will review these in detail at your consultation, and do whatever we can to minimize risk.
Will I have to wear support garments after a Breast Lift?
You will be provided with a surgical sports bra for comfort to wear for two to four weeks. After that, a sports bra is recommended for a few more weeks or until your surgeon clears you to wear something else, such as an underwire.
Will breast surgery increase my risk of breast cancer or other complications?
No, there is no evidence to conclude that a Breast Lift will increase the risk or chances of being diagnosed with breast cancer.
How much does a Breast Lift cost?
The cost of a breast lift depends largely on how involved the procedure is, how long we think it will take, and whether we are doing augmentation with fat or an implant. Because there is so much variability. we will provide you with an accurate personalized quote at the time of your consultation.
Schedule a Consultation
Call Today 617.492.0620
To schedule a private consultation with Dr. Taylor or Dr. Sullivan, please call the office or request an appointment using our form. We welcome your visit and your questions.
300 Mount Auburn St. Ste 304, Cambridge, MA 02138
---